10 best Tourist Attraction in Europe
1715 days ago
TOUR
206.120 Views
From the rolling greens of Scotland to the beautiful ancient ruins of Greece, there are a variety of interesting places to visit in Europe. Take a trip to Europe and your most difficult decision is going to be which places to visit during your vacation. Some of the major cities on this diverse continent include London, Paris, Venice, Rome, Madrid, and Frankfurt.
Since there are so many interesting places to visit in Europe, you may need a bit of help deciding where to go. The following are 10 of the best places to visit for a great time.
Eiffel Tower

It's known as one of the most famous landmarks in the world, there is no structure that has ever been built like the Eiffel Tower. The tower is 984 feet high and one of the tallest buildings in the world. The view of Paris from the tower is a definitely must see if you are in Europe.
Acropolis

If you are interested in history, one historical site in Europe that you won't want to miss is the Acropolis. Located in Athens, you'll see sites such as the Parthenon, sites built as far back as the 5th Century BC. Not only will you get to have a close up look at all these ancient buildings and ruins, but you'll also get a great view of the city of Athens from here as well.
The Roman Coliseum

Another of the many interesting places to visit in Europe is the Roman Coliseum. This grand site was originally a huge amphitheater that could seat more than 50,000 people. With amazing ancient architecture, even in disrepair, this is a magnificent site that you definitely have to see.
Tower Bridge

Since 1894, this beautifully designed bridge has been standing over the River Thames in the city of London. From the bridge's beautiful walkways you can see some breathtaking views of London. You can also visit the engine rooms containing the steam engines that power the bridge. Whether you go in the day or at night, this is a breathtaking must-see.
Edinburgh Castle

Edinburgh Castle is another of the most interesting places to visit in Europe. It is over 1,000 years old and once you see this magnificent castle you'll soon understand why more than a million people visit it each year. You can tour the castle, enjoy the views and visit the surrounding gardens as well.
Buckingham Palace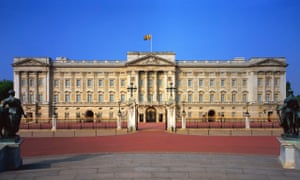 Since 1837 Buckingham Palace has been the residence of British royalty, and what would a trip to Europe be without taking the time to see the home of the Queen of England. If you visit during August or September you'll even be able to see inside the State Rooms of Buckingham Palace.
Big Ben

The world's largest turret clock tower, Big Ben is one of the best known landmarks in London and definitely one of the most interesting places to visit in Europe. Although it is not open for public tours, it looks spectacular, especially at night when it is all lit up.
La Sagrada Familia

While in Europe, another must see is the unfinished church La Sagrada Familia in Barcelona, Spain, designed and worked on by the famous architect Antoni Gaudi. Unfortunately, he died before the structure was completed. With amazingly designed towers and innovative architecture, however, this is an excellent place to visit while in Europe.
Cathedral Notre-Dame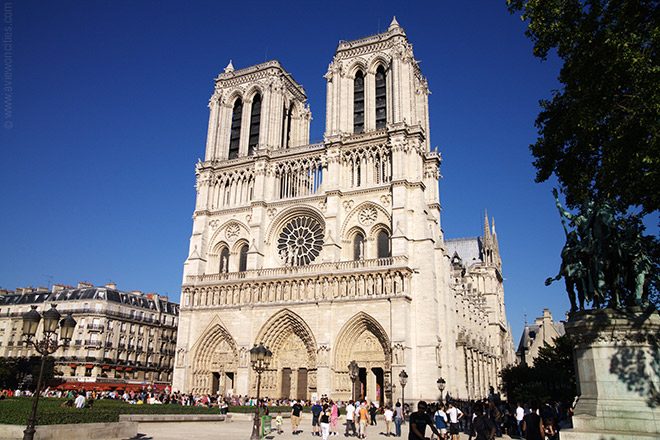 No visit to France is complete without stopping by the Cathedral Notre-Dame. History buffs will enjoy the rich history of this attraction while art lovers will enjoy the beautiful statues, columns and windows.
Tips for tourist coming to Europe
Europe is home to some of the most interesting destinations in the world. Within a single continent, you can explore the ruins of ancient civilizations or marvel at modern architecture. No matter your reason for visiting Europe, one aspect of this vacation is universal: You will experience sights, sounds and tastes that cannot be found or replicated anywhere else. To ensure a flawless vacation, follow some travel tips to get ready for an experience like none other.
Staying Healthy
While traveling throughout Europe, maintaining proper health will ensure not only an enjoyable vacation but also a safe one. Bring all required medications with you, and don't forget to pack your insurance card in case of a medical emergency. While visiting certain countries, vaccinations are necessary for tourists; however, trips to most European countries do not require vaccinations, according to VisitEurope.com. Drinking tap water in some countries can cause bouts of diarrhea due to bacteria that are not found within the United States; however, most European countries have safe drinking water. If you have a sensitive stomach, you may want to drink only bottled water and refrain from requesting ice in your drinks. Jet lag is among the most common health ailments that visitors to Europe will experience, even seasoned travelers. Upon arrival, spend the first 24 hours adjusting your internal clock to the new time zone. By eating and sleeping according to the local time, your body will quickly adapt to the change.
Packing Tips
The total amount of luggage you will need to bring depends solely on your specific excursion. If you are staying in one city for the duration of your stay and you aren't planning on bouncing between different hotels, you can bring more luggage than if you were going to visit several different destinations. A single bag that weighs less than 20 lb. will be sufficient for the average European tourist, according to Rick Steves' Europe. Smaller luggage allows you to keep your belongings with you during flights and also reduces the likelihood of items being broken or stolen in transit.
When packing electronics, it is important to note that European electronics mainly run on 220 volts while American electronics run on 110 volts; however, modern electronics are outfitted with dual-voltage capabilities so they can be used in the U.S. and throughout Europe. European plugs also differ from American plugs, so American-made plugs will not fit in European outlets. Purchase an outlet adapter for the specific area you are visiting.
Cell Phones
Most European countries use the GSM network to operate cell phones, which is the same network that T-Mobile and AT&T use. Modern cell phone companies do offer service within foreign countries; however, prior to embarking on your journey, call your cell phone provider and inquire about its international roaming rates. Do not use your cell phone in Europe unless you have purchased a special international rate, as roaming rates and standard European call rates can be as much as $2 per minute, according to Rick Steves' Europe. To avoid a large cell phone bill when you arrive home, turn your American cell phone off, and purchase a European prepaid cell phone to make calls while overseas. Prepaid cell phones are available in most European airports or in local shopping centers.
Items related